The use of industrial wooden pallets is essential in international trade for the movement and protection of goods and merchandise.
ICS Packaging & Logistics gives you the security of receiving high quality manufactured pallets, regulated by Official Mexican certification Standard NOM-144 -SEMARNAT-2017. 
This certification establishes the phytosanitary measures and requirements for premium materials at an international manufacturing level for the import and export operations in wooden materials.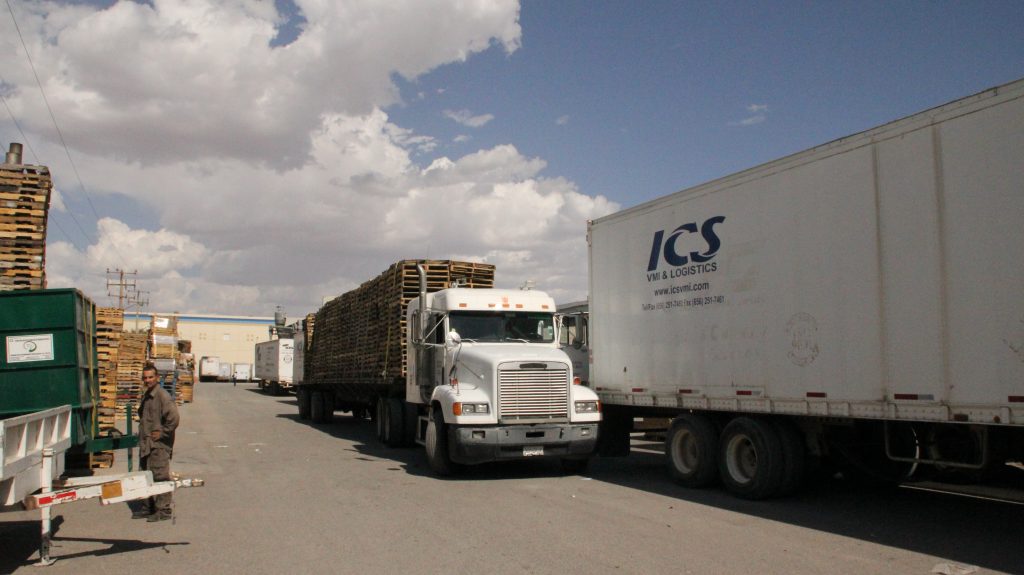 Wooden Pallets and Crates
We ensure that our wooden pallets or crates are manufactured to the exact specifications of the client, keeping them free of health risks and mishaps for the logistics and transportation of customer's products. We offer all types of manufactured pallets in wood and corrugated cardboard with competitive costs and guaranteed quality material to ensure our industrial customers' total satisfaction.
Our capabilities in wooden pallets are:
New Premium Quality Pallets.
Softwood or Hardwood for custom or standardized pallets.
Plywood Pallets.
Hybrid pallets. ( use of different grades of material )
Custom designs in wood or corrugated or a combination of both
Crates or packaging boxes. Specialty items to custom manufacturing specifications.
Pallets recycling.
ICS Packaging & Logistics, as your local wooden pallet manufacturer and supplier, guarantees the correct handling of NIMF-15 Thermal Treatment. The thermal treatment of the wooden pallets is the sterilization of the wood employing heat and/or humidity control until reaching quality standards according to the regulations.
The custom pallet manufacturing goes through a high-performing, energy-efficient, and safe heat chamber for treatment.
This phytosanitary procedure is mandatory for international shipments of wooden pallets. Thanks to the treatment of pallets following NIMF-15 regulations, we can prevent the proliferation of pests and ensure your international deliveries are not held up by customs officials.Once our wooden pallets are ready, under the procedures and methods of ISPM-15 requirements, they are marked with our country code, the ICS Packaging & Logistics license number and HT initials that refer to heat treatment.
Benefits of our Premium Line
Greater load capacity and reduction of unforeseen damages.
Pallets in different national and imported types of wood.
Manufacturing quality strictly complies with the design specifications.
Undergoing heat treatment complying with international regulations.
Reusable and subject to material recovery programs.
Our capabilities have allowed us to maintain a large stock in different types of new or recycled wood material for your pallet project.
ICS Packaging & Logistics can produce a daily demand for wooden pallets, crates, and containers in premium quality for your product transfer needs. Our manufacturing facilities make available a warehousing option and JIT supply of products according to our customers' daily requirements.