ICS Packaging & Logistics designs and manufactures all types of corrugated cardboard packaging needs with quality standards. We offer comprehensive services for customized manufacturing packaging solutions.
Our independent structure allows us to obtain high-quality raw materials from various national and international sources. Focusing on your supply chain needs, for all sizes business.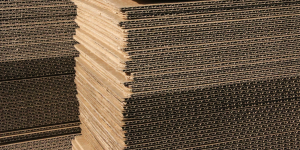 ICS Packaging & Logistics has direct manufacturing capabilities due to its strategic location in the US-Mexican borderplex. We offer a one-stop-shop solution synergy of substantial and demonstrative cost savings for our customers. 
Our engineering department, test experts, AutoCAD, 3D design, Solidworks, and various platforms guarantee the development of innovative high strength packaging solutions for your products and budget protection.
More than 20 years of manufacturing experience allows us to offer you a wide variety of materials:
Corrugated cardboard boxes and containers.
Single, double, or triple wall.
Foam inserts and interior packaging items.
Diversified Printing options.
Flexo direct print. Laminates and digital printing.
HDPE containers.
Polypropylene and Special coated paper containers.
Polyethylene bags and similar.
Corner boards and other packaging supplies
ICS Packaging & Logistics has the capacity to cover any need in design, engineering support, and testing for packaging manufacturing for cardboard, plastic, or wood containers; with custom production and deliveries of up to one hour for local customers.
Discover our capabilities for the design, manufacture and rework of your corrugated cardboard packaging and the like with the fastest times in the industry.